Lockdown Innovation backpack
Together with the Swedish company Lockdown Innovation, we have developed a product that is the future of anti-theft beach bags.
The recurring problem when going to the beach is that there is no way to safely store your valuables. Now, Lockdown innovation have the ultimate solution.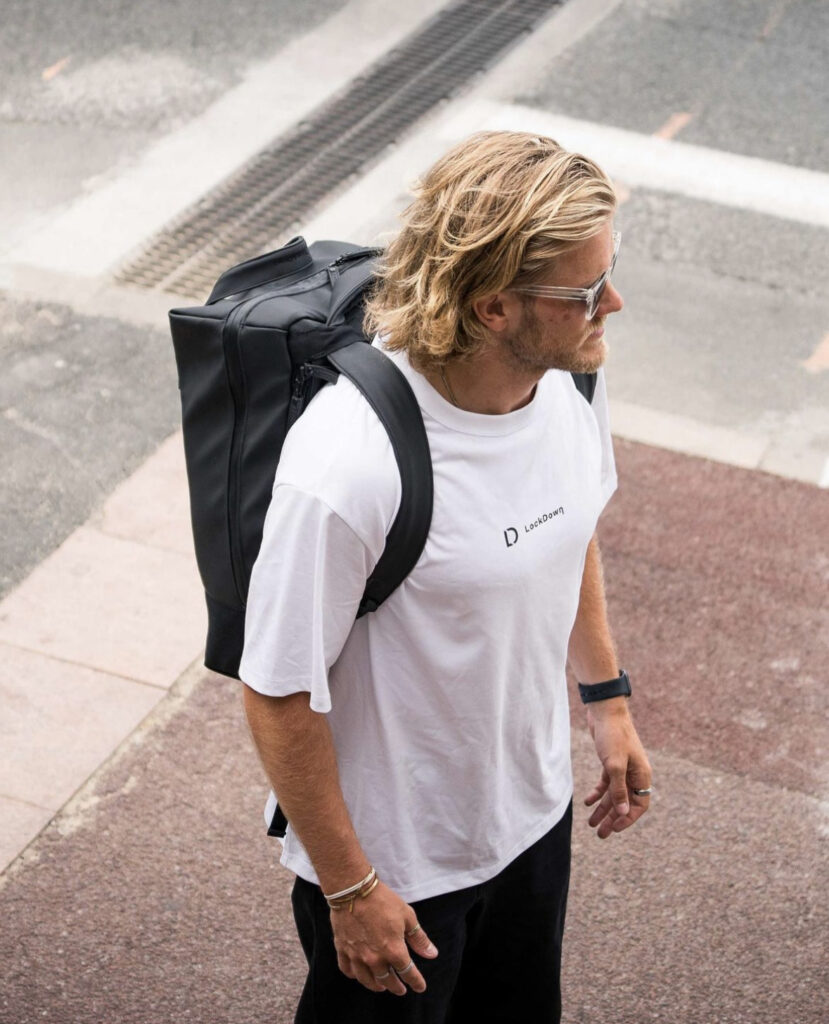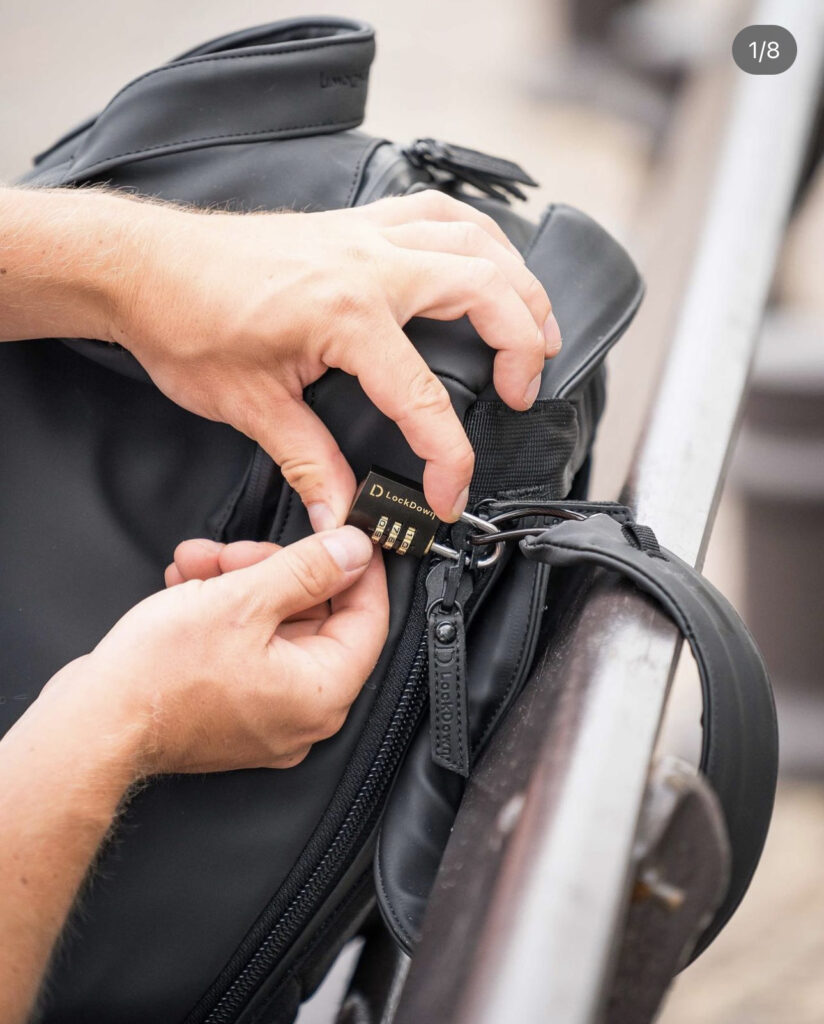 The LockDown back pack, is a cut-resistant bag integrated with a unique locking system, which enables you to safely store your valuables wherever you are at the beach. The locking system consists of a smart sand anchor that is easily and quickly filled with sand and becomes too heavy for anyone to carry away. By connecting the sand anchor to the bag the whole system gets fixed and locked down.
This backpack not only secure your valuables at the beach – even when you are in the city you can lock the shoulder strap around a fixed object. The shoulder strap is protected with a metal wire and the computer pocket is surrounded by cut-proof material and a puncture resistant zipper.