The Sacci Hook is an innovative solution for everyone who wears at work. With its unique design that is both developed for an ergonomic purpose and to function as an extra hand, it is suitable for several different purposes. With the Sacci Hook, we want to facilitate and streamline people's work and offer the opportunity to prevent ill health and work-related injuries.
As the weight is distributed over both shoulders, you can reduce the harmful load on other parts of the body. The product is hung over the shoulder, without or with tensioning straps and is easy to put on and take off. The stomach plate can be adjusted in both height and angle, which makes the product both efficient and flexible. It works, among other things, for computer use, control and regulation units, distance lasers or the like.
Sacci also has its own production of holders if needed for specially designed adaptation.
More information & orders
For more product information and orders, please contact us by email support@sacci.se or call +46(0)243-932 50.
Sacci Hook RAM 1,5"
Comes with waist strap and RAM ball mounted. Fits well with RAM X-Grip and RAM laptop mount.

Artnr. 223406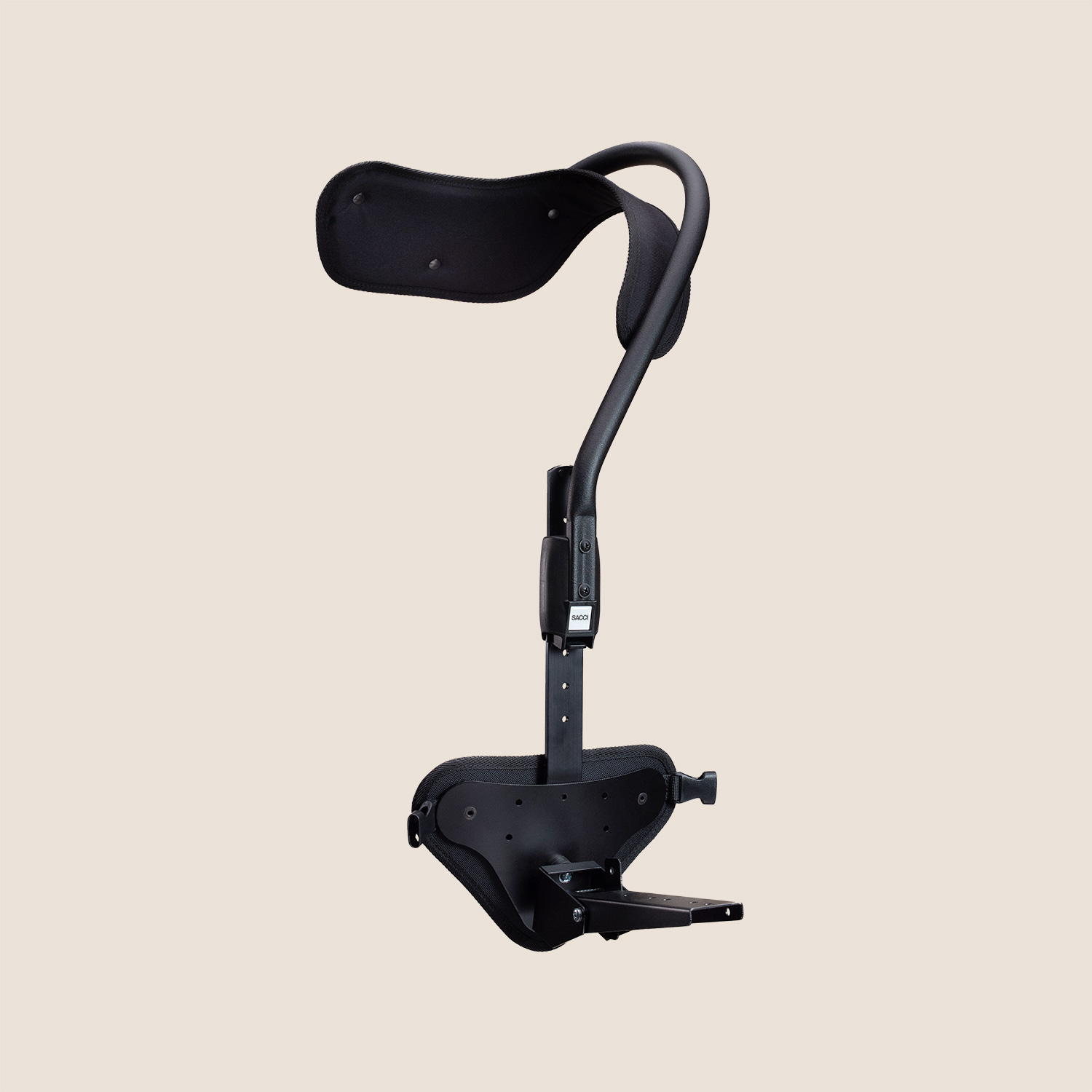 Sacci Hook three-step
Comes with waist strap, Fits well with our self-developed unit holders. (Contact us for more info)

Artnr. 221347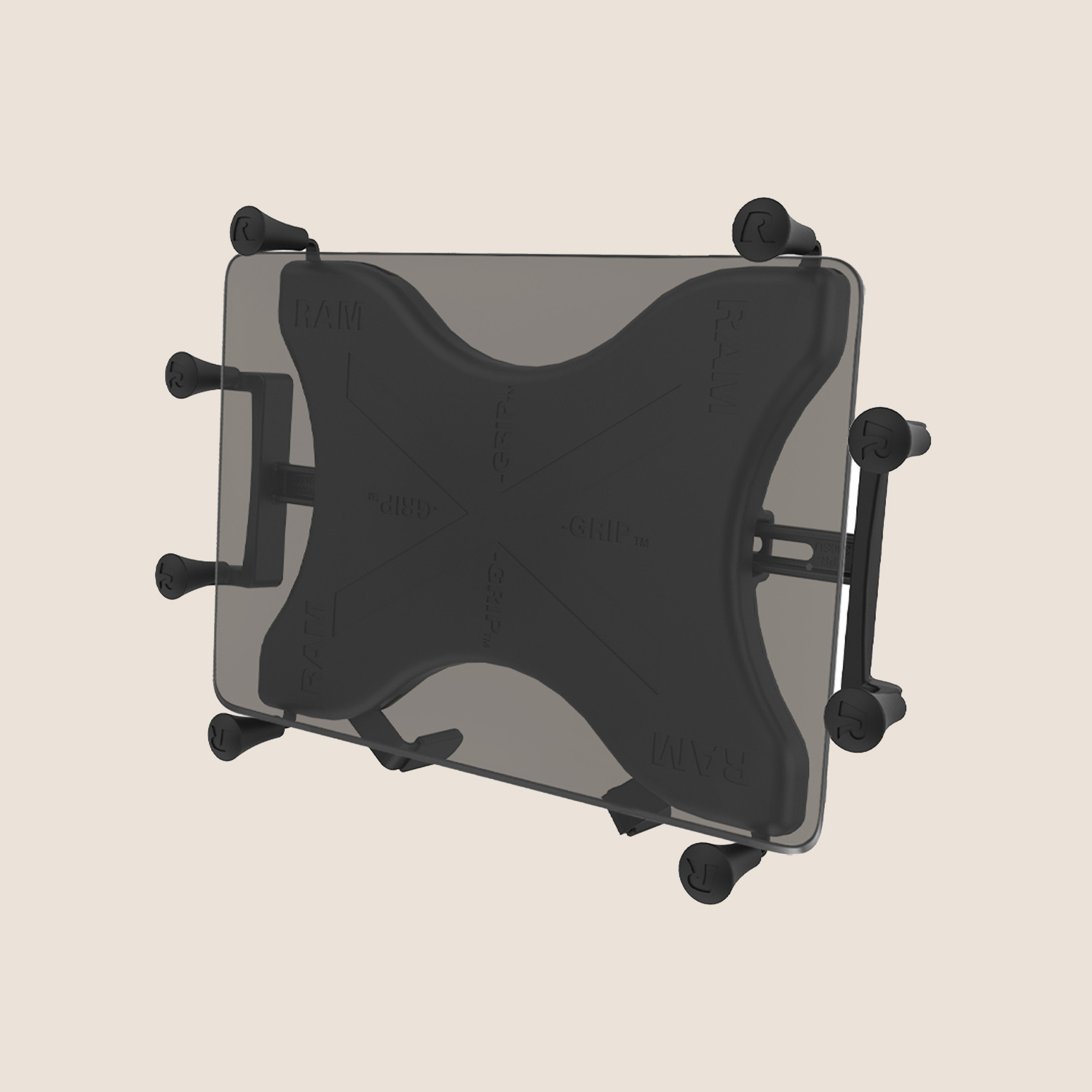 RAM X-Grip 12"
Universal mount for most 12" tablets. Max height: 260 mm Width range: 184-222 mm Max depth: 22.3 mm

Artnr. 009171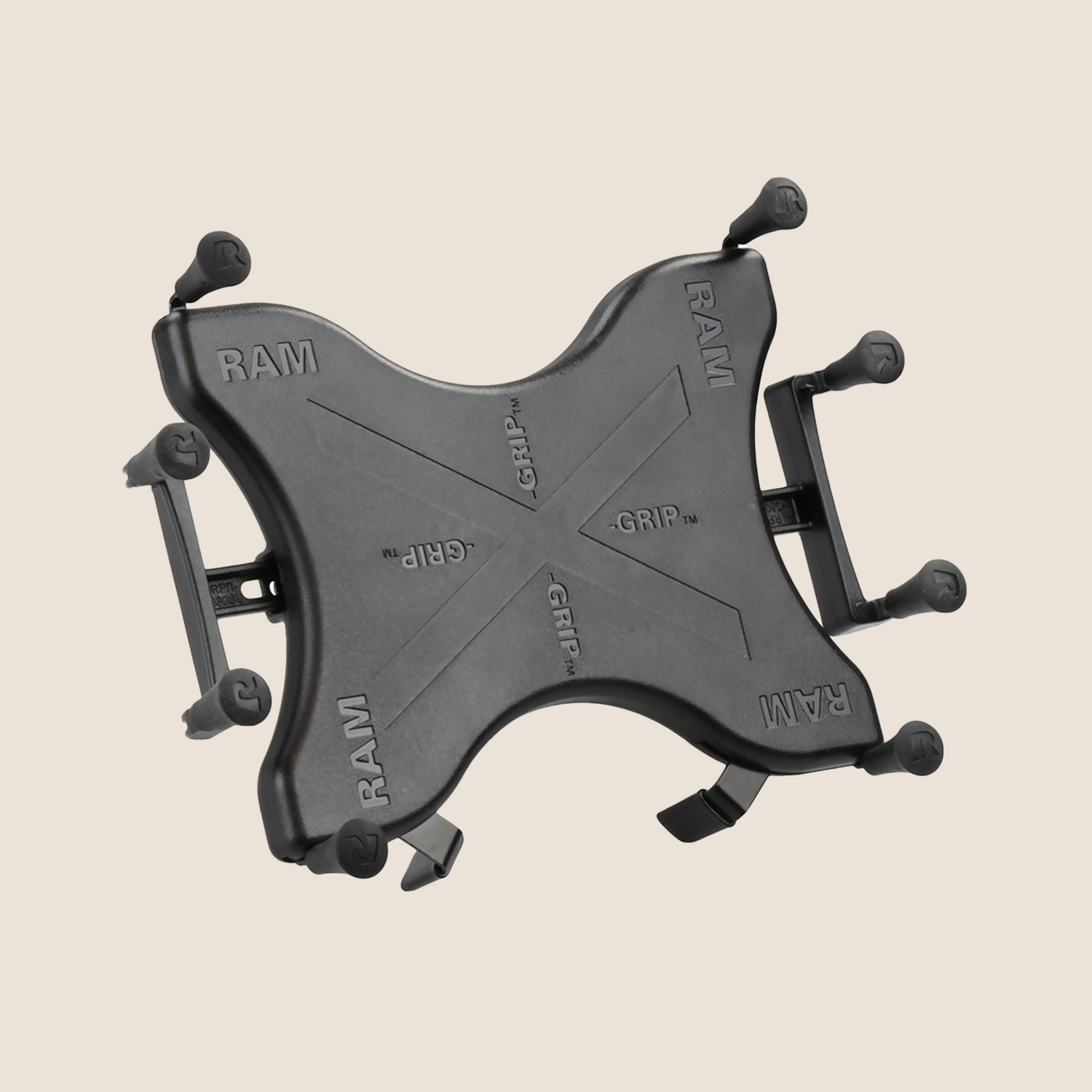 RAM X-Grip 9-10"
Universal mount for most 9-10" tablets. Max height: 260 mm Width range: 158-206 mm Max depth: 22.3 mm

Artnr. 009172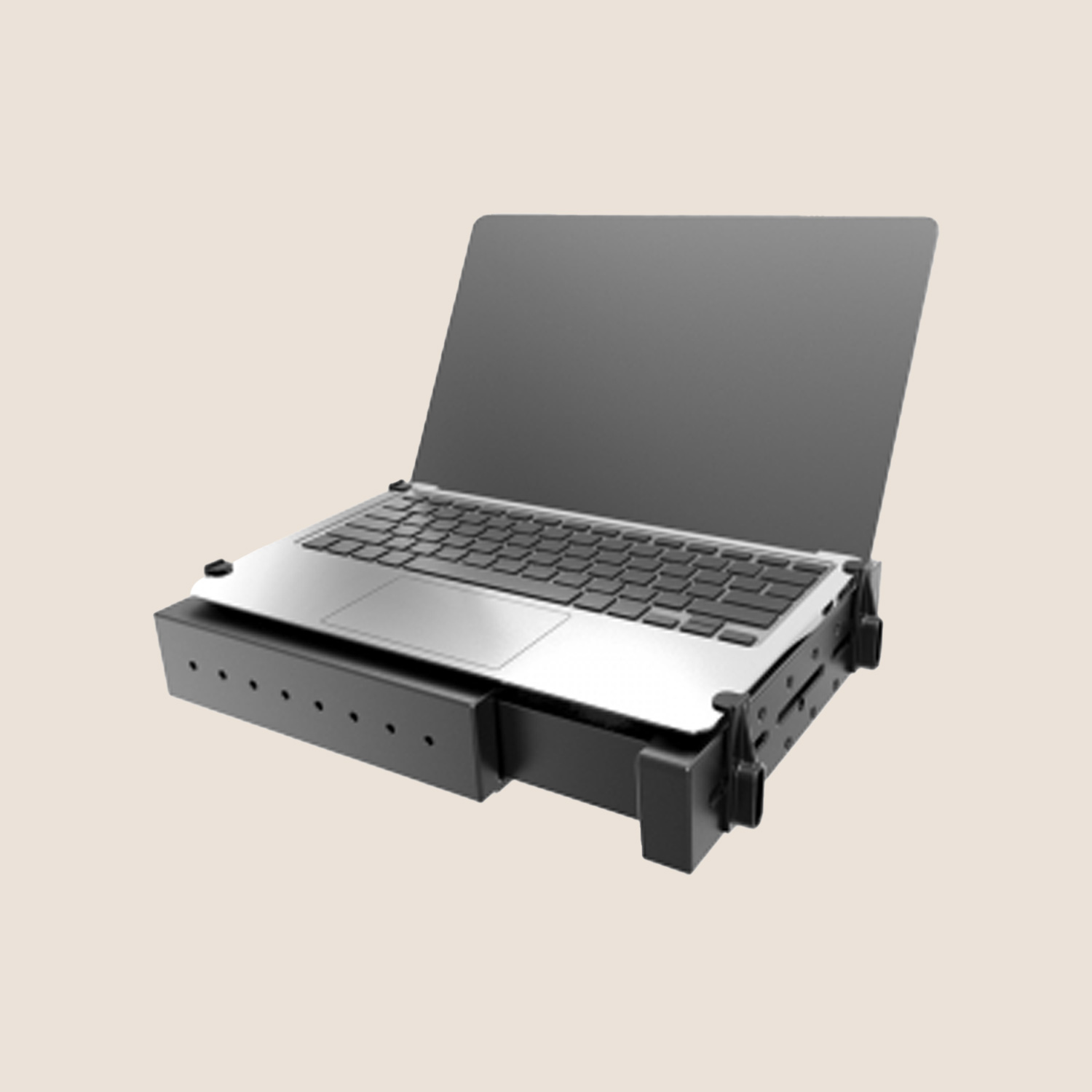 RAM Laptop mount
Stable laptop mount. Fits most 10-16" laptops. Width range: 254-406 mm Side arm height: 12.7- 44.4 mm

Artnr. 009385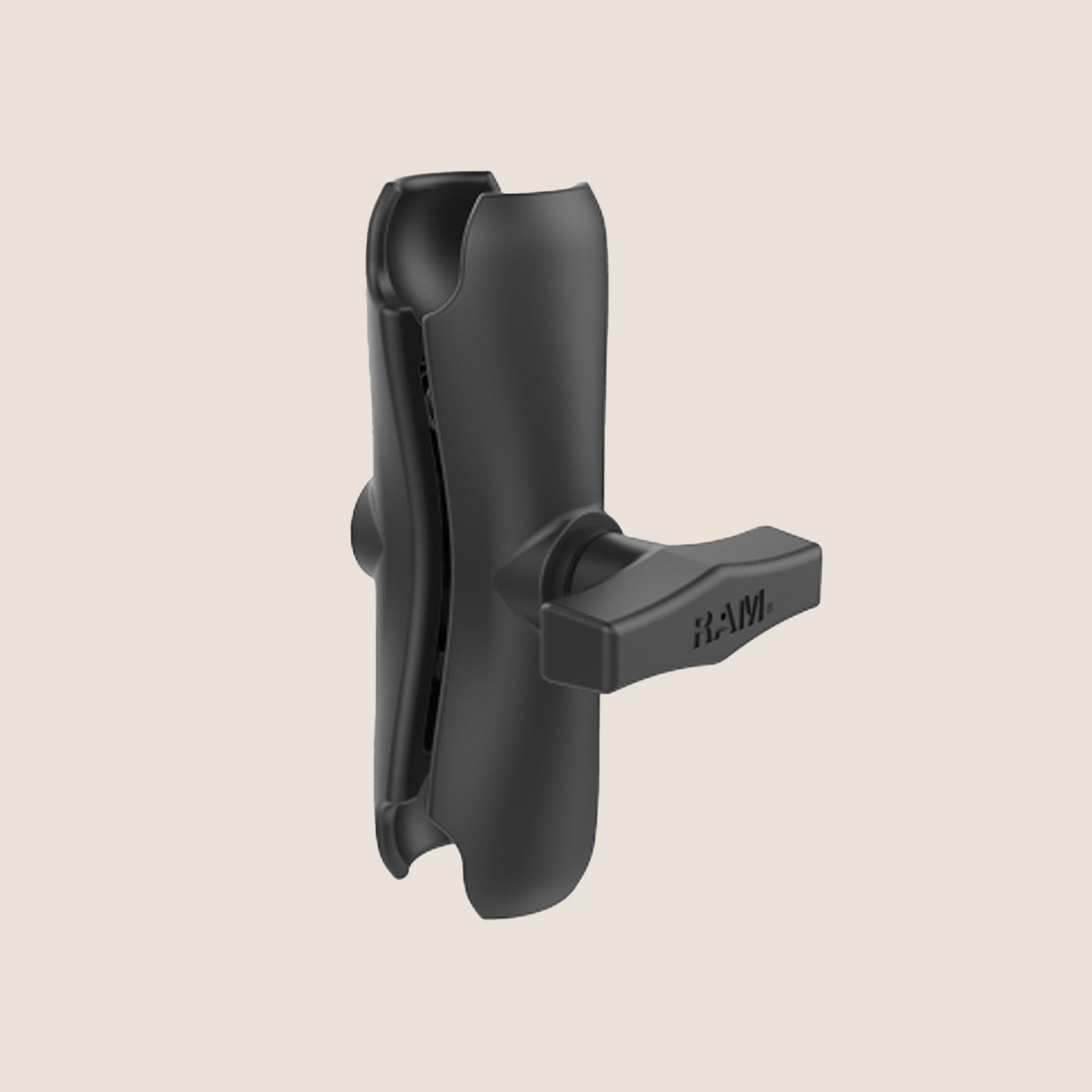 Socket arm RAM 1,5"
Socket arm, 145 mm long. Used as an attachment point between the unit attachment and the hook.

Artnr. 009725​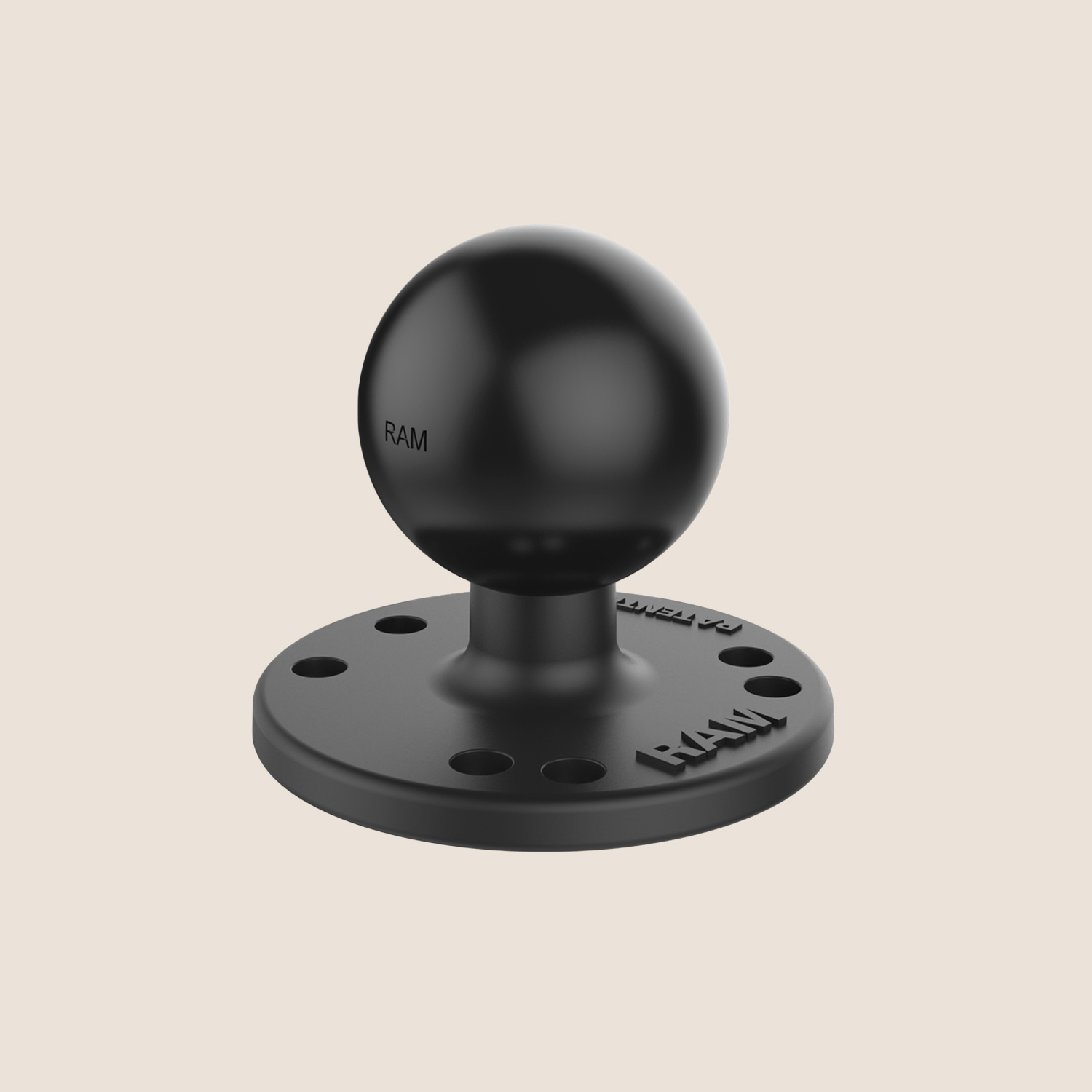 1,5" RAM Ball
1.5" RAM ball for attaching on RAM X-grip or laptop mount.

Artnr. 009167