Sacci Harness Advanced is a versatile harness for heavier loads or where you use your equipment for longer periods.
The harness is designed to distribute the load evenly over the entire support system. The inside is made of 3D mesh for good ventilation against the body and the outside is made of durable polyester fabric to withstand the toughest environments. You easily adjust the size and position of the stomach plate with four different straps.
The front plate is designed to be able to stably attach many different units of varying size and weight, such as a computer, PDA or control unit. The system with aluminum rails means that the load is spread from the unit bracket and the stomach to the upper part of the harness in a very good way.
The harness has sewn-on straps in well-placed places to make it possible to attach accessories or other equipment.
​​​​​​​Sacci also has its own production of holders if needed for specially designed customization.
More information & orders
For more product information and orders, please contact us by email support@sacci.se or call +46(0)243-932 50.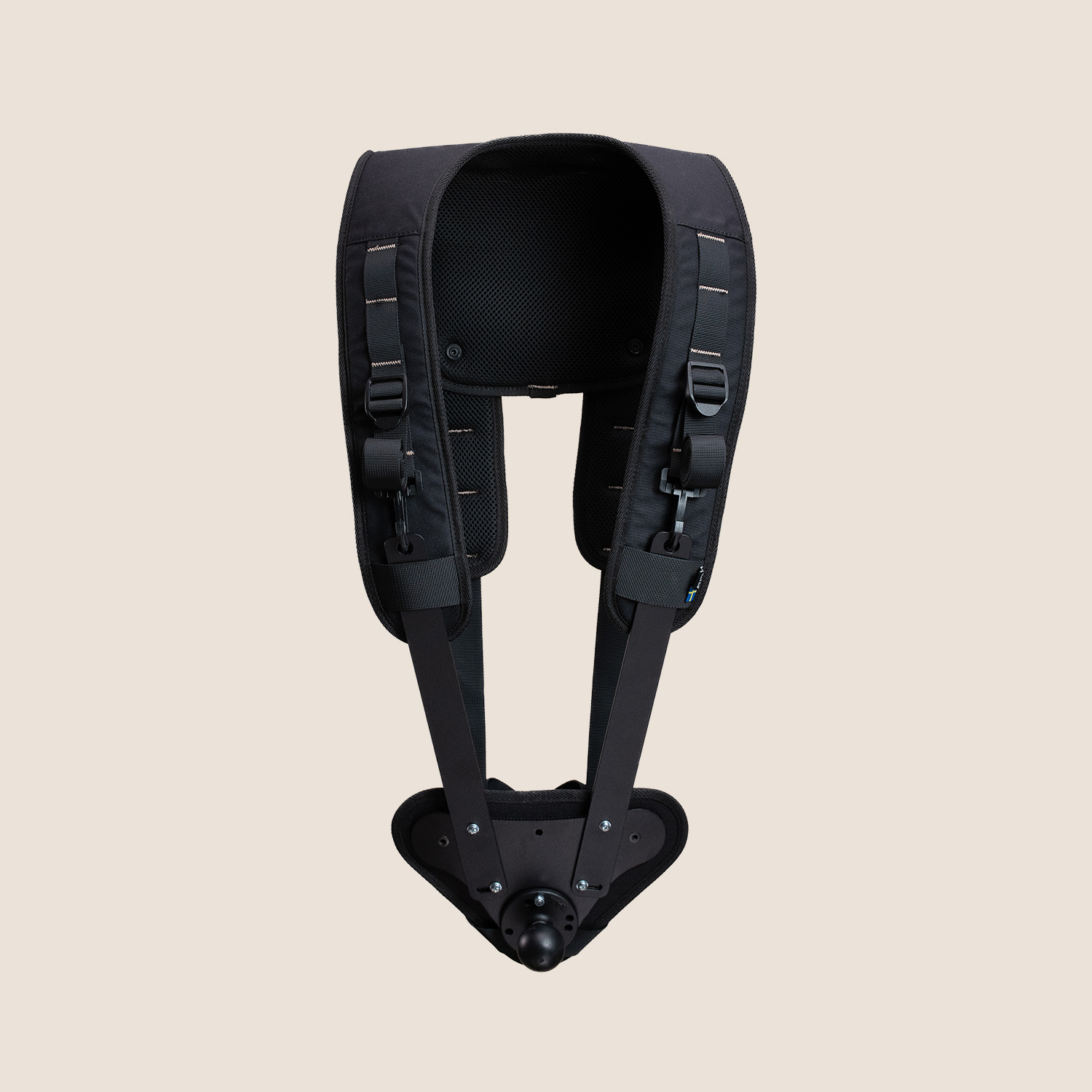 Harness Advanced RAM 1,5"
Stable harness with 1.5" RAM ball mounted on the front plate. Fits well with RAM X-Grip and RAM laptop bracket.

Artnr. 265110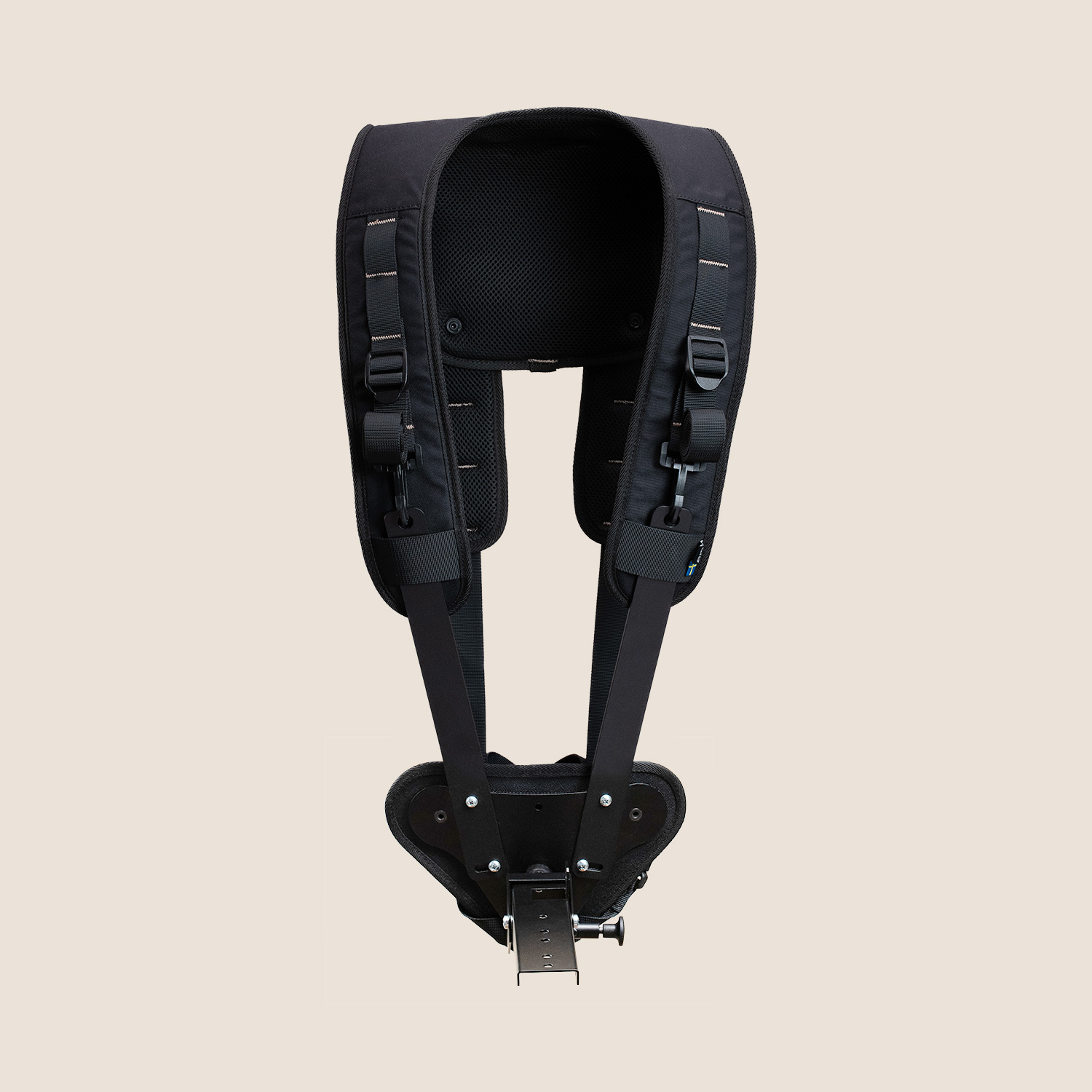 Harness Advanced three-step
Stable harness with 1.5 "with our own developed folding joint mounted. Fits well with our own custom unit holders.

Artnr. 265112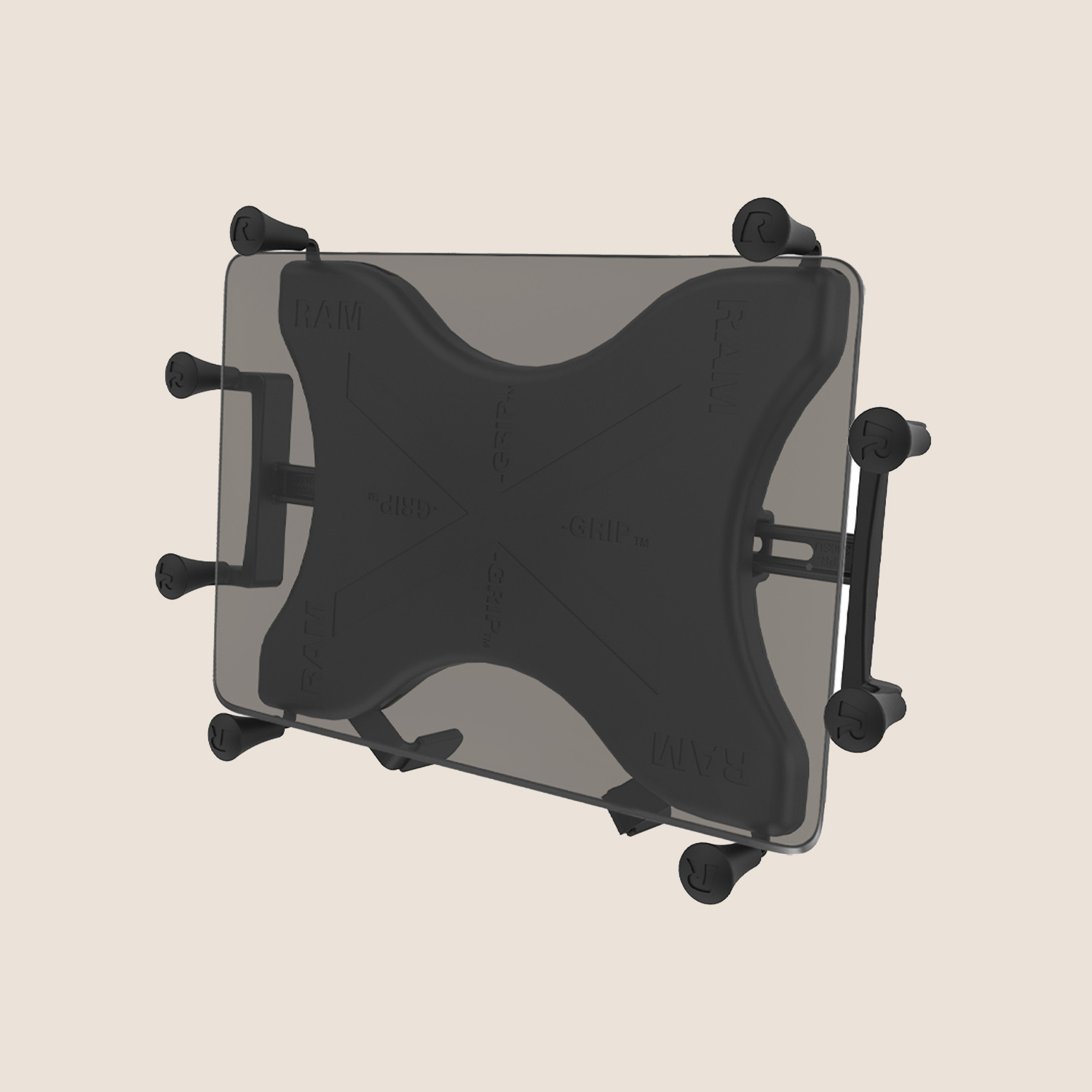 RAM X-Grip 12"
Universal mount for most 12" tablets. Max height: 260 mm Width range: 184-222 mm Max depth: 22.3 mm

Artnr. 009171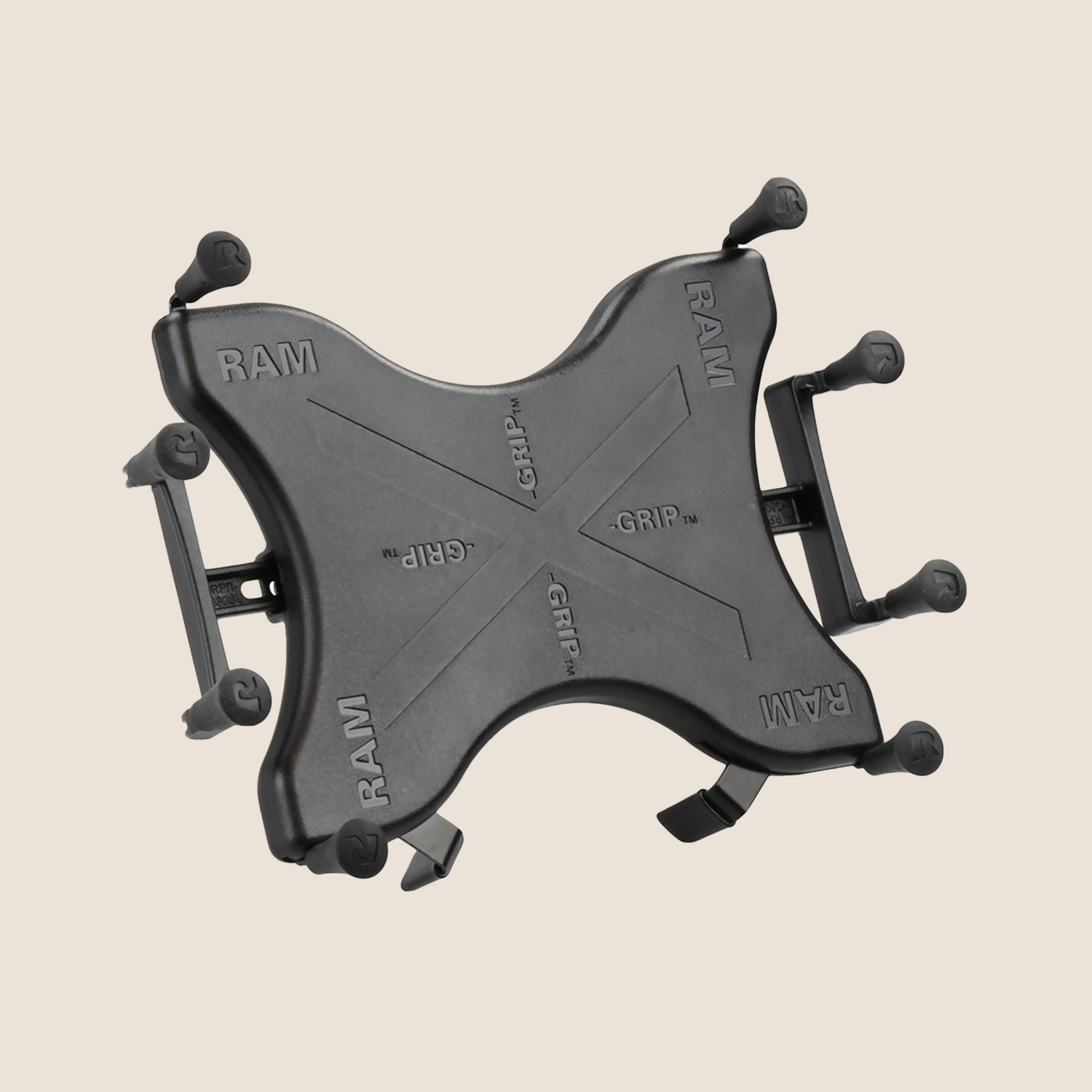 RAM X-Grip 9-10"
Universal mount for most 9-10" tablets. Max height: 260 mm Width range: 158-206 mm Max depth: 22.3 mm

Artnr. 009172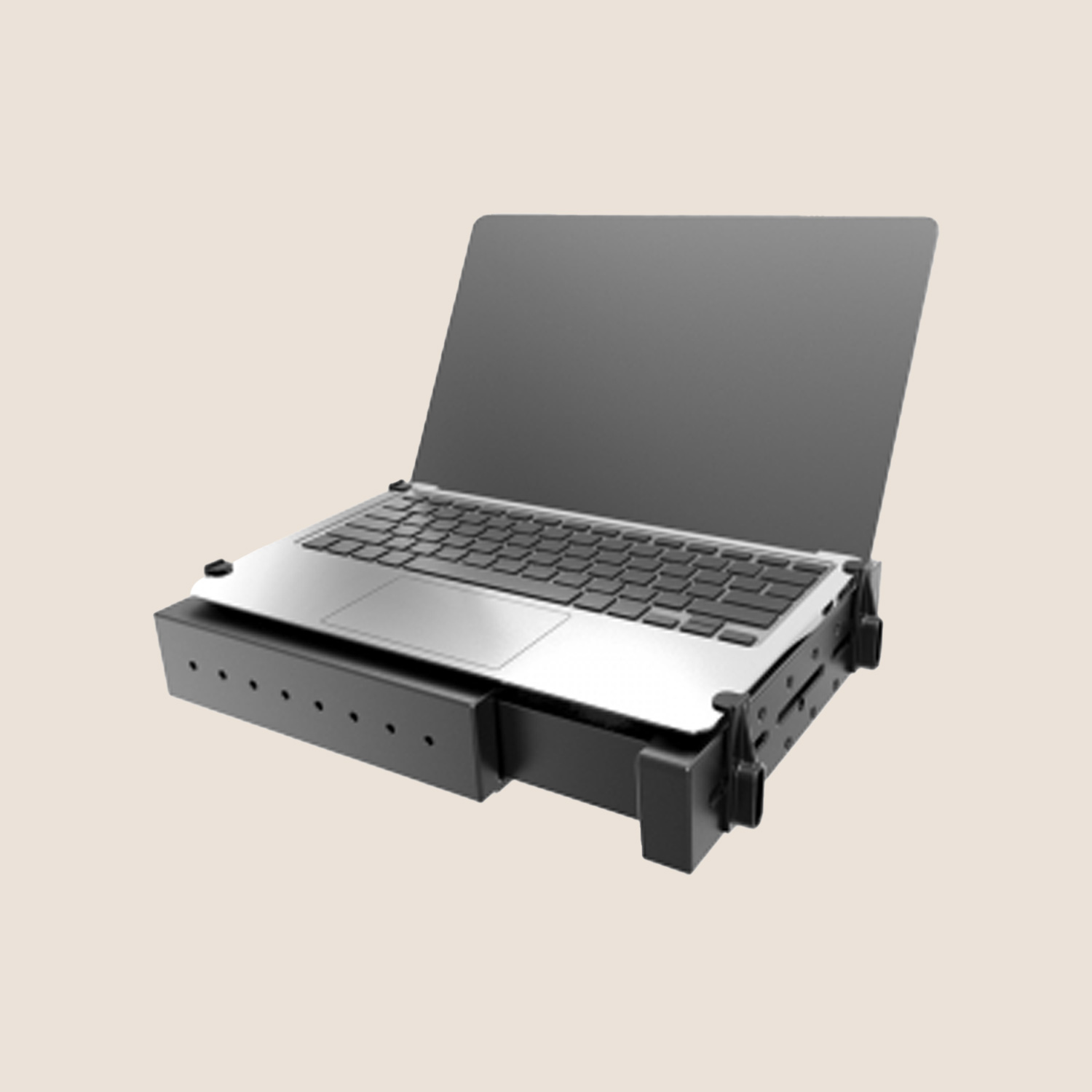 RAM Laptop mount
Stable laptop mount. Fits most 10-16" laptops. Width range: 254-406 mm Side arm height: 12.7- 44.4 mm

Artnr. 009385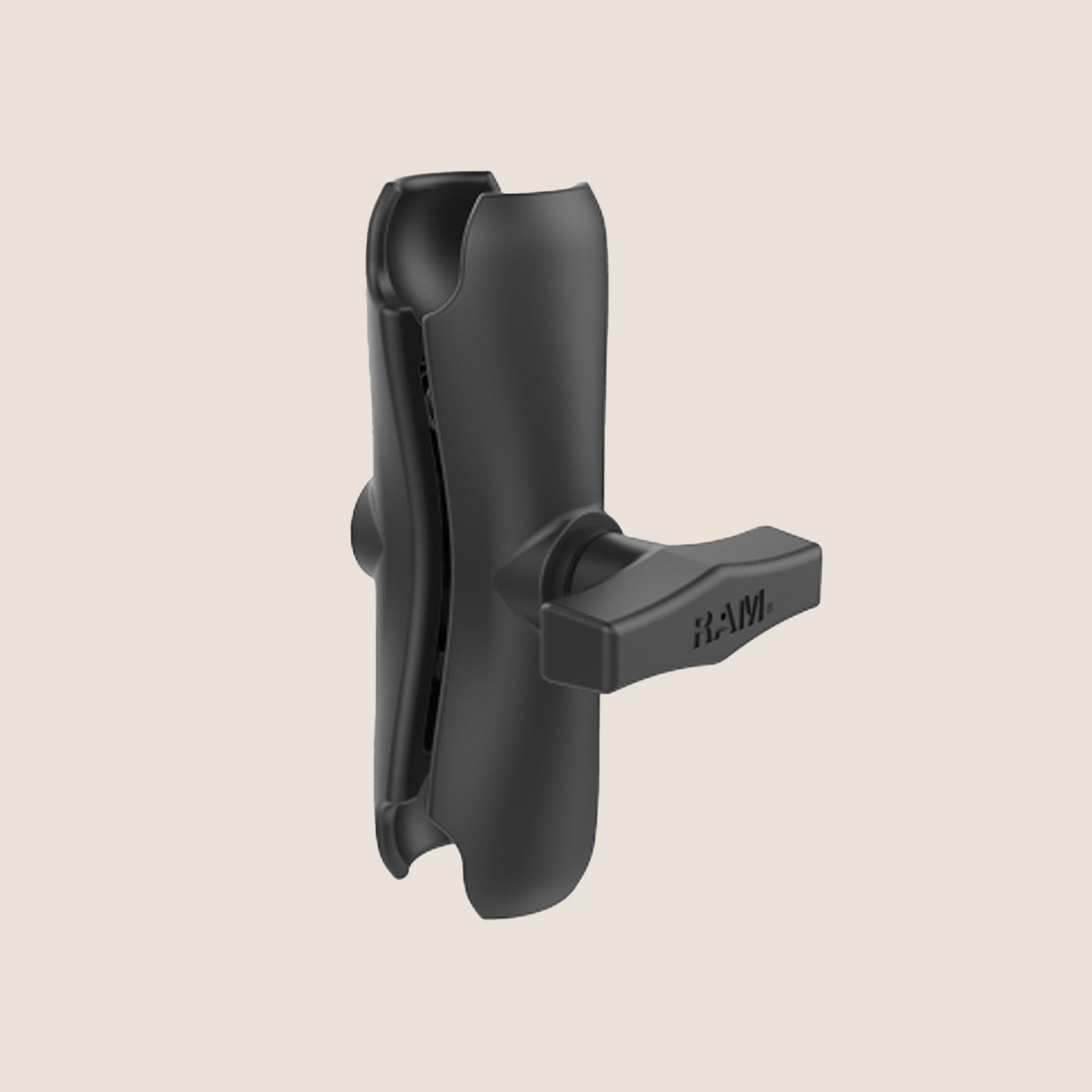 Socket arm RAM 1,5"
Socket arm, 145 mm long. Used as an attachment point between the unit attachment and the hook.

Artnr. 009725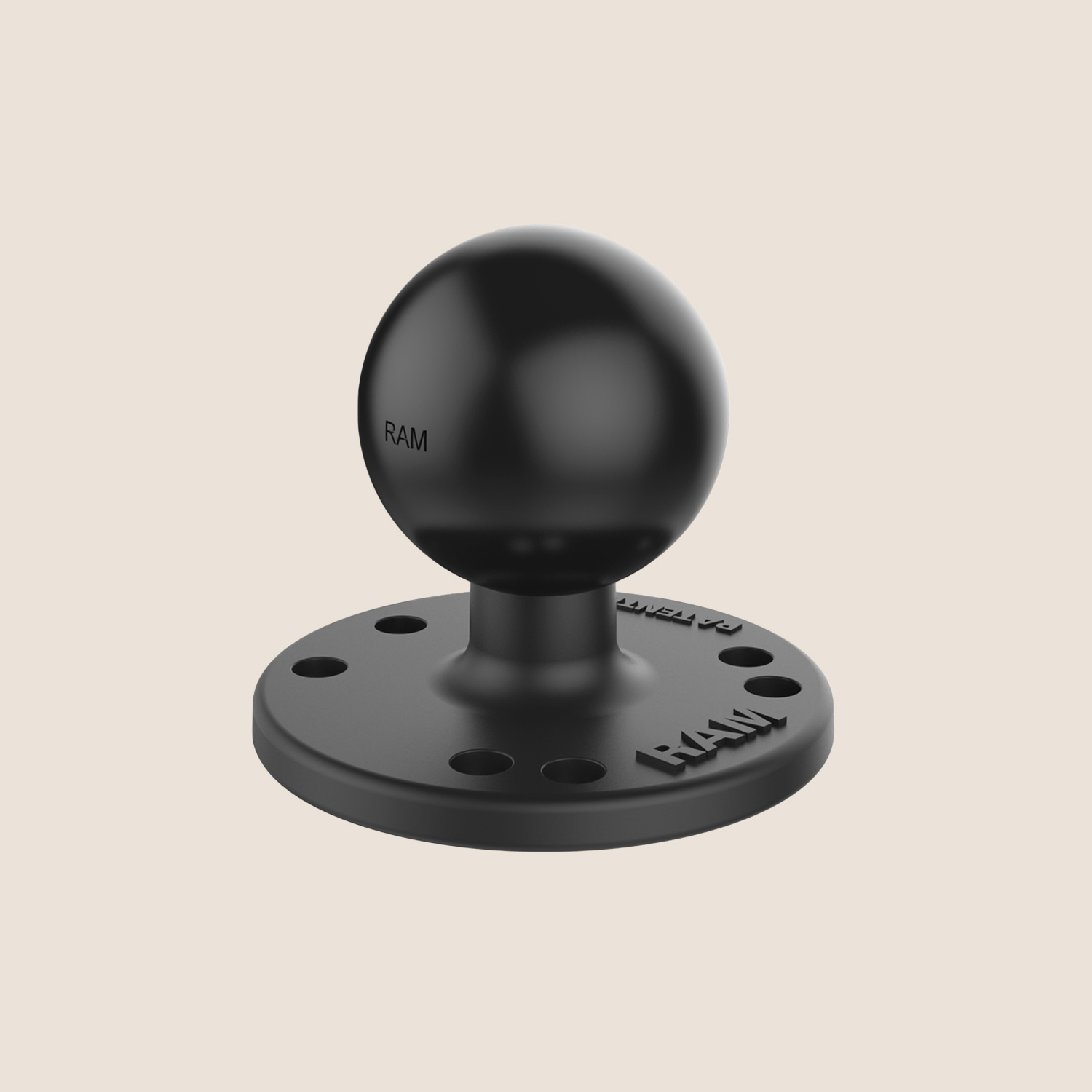 1,5" RAM Ball
1.5" RAM ball for attaching on RAM X-grip or laptop mount.

Artnr. 009167